First published in IGBP's Global Change Newsletter Issue 73, April 2009
New developments in marine ecosystem research
Recommendations for IMBER II
Prof. John G. Field
Former GLOBEC SSC Vice-Chair
Former JGOFS Chair
MArine REsearch (MA-RE) Institute
University of Cape Town
Rondebosch, South Africa
email:
jgfielduct@gmail.com
or:
John.Field@uct.ac.za
A Transition Task Team has been set up to recommend to SCOR and IGBP how the second phase of the Integrated Marine Biogeochemistry and Ecosystem Research programme (IMBER) should proceed to accommodate new developments in marine ecosystem research that need addressing after the completion of the Global Ocean Ecosystem Dynamics research programme (GLOBEC) at the end of 2009.
The Team was asked to make recommendations to SCOR and IGBP for a second phase of the biogeochemistry and ecosystem research programme (IMBER) after 2009, bearing in mind:
Key new scientific questions arising from global ocean ecosystems dynamics research by GLOBEC

Scientific results of IMBER on marine and biogeochemistry and ecosystem research, to date

New developments in marine ecosystem science

Projects currently within GLOBEC that are planned to continue after 2009
With accelerating global change the urgency of achieving the IMBER vision and goal is even more apparent five years after the IMBER Science Plan was written. The Transition Task Team identified areas that need new or renewed emphasis so that IMBER Phase II will achieve its scientific vision and goal, and will build on the IMBER activities to date. These areas are:
integrating human dimensions into marine global change research

regional research programmes

comparative studies within and across regional programmes, including ecosystem models that incorporate the human dimension

incorporation of emerging scientific themes.
The report from the Transition Task Team, currently undergoing peer-review, lists IMBER activities to date, outlines some GLOBEC science highlights (taken from the GLOBEC synthesis book
Marine Ecosystems and Global Change
which will be published by Oxford University Press in 2009) and lists some emerging scientific issues such as CO2 enrichment and ocean acidification, new metabolic and biochemical pathways, the role of viruses, thresholds and surprises, coupled biogeochemical-ecosystem model projections, and the characterization of uncertainty.
The main recommendations include a number of research approaches that could be adopted in the second phase of IMBER:
Innovative approaches

Innovative technologies

Process studies

Sustained observations

Palaeo-oceanography

Molecular genetics and functional groups

Integration of human dimensions in ecosystem models

Comparative approach between ecosystems

Synthesis and modelling.
IMBER II will have regional programmes that were not established when the original implementation strategy was written. The research approaches listed above have been adopted in several of the regional programmes. In order to achieve global coverage, the Transition Task Team strongly recommend that seven regional programmes be incorporated into IMBER II, provided that they agree on terms of reference with the IMBER SSC. These include Integrating Climate and Ecosystem Dynamics Programme (ICED) (Southern Ocean), Sustained Indian Ocean Biogeochemical and Ecological Research (SIBER), CLimate Inpacts on Oceanic TOp Predators (CLIOTOP), Ecosystem Studies of Subarctic Seas (ESSAS), Small Pelagic fish And Climate Change (SPACC, upwelling regions), Basin-scale Analysis, Synthesis and Integration (BASIN, a proposed North Atlantic comparative studies) and Forecasting and Understanding Trends, Uncertainty and Responses of North Pacific Ecosystems (FUTURE, a proposed PICES North Pacific Programme).
Recommendations are also made with regard to funding, potential sponsors, data management, implementing mechanisms and a timetable.
This report, which includes a draft Implementation Strategy for a second phase of IMBER (2010-2014) will form the Appendix to the IMBER Science Plan and Implementation Strategy (SPIS) which was published by IGBP in 2005. The Transition Task Team had input from the IMBER and GLOBEC SSCs and the report has been posted on the IMBER and GLOBEC websites for community comment before peer-review by IGBP and SCOR.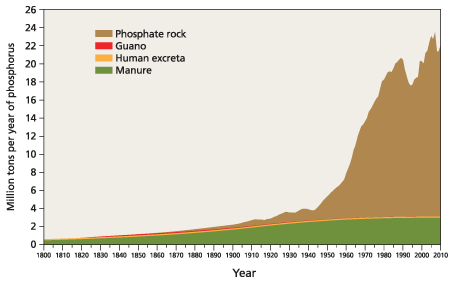 Figure 1:
Saniendi cum qui iunt excepudit laborerumque venimi, quiates eat quo consequiam aut et quaest, quam dis maximin nos il issimol oreped miliquibusa paruptas dolorit eossinverum dolorem quidit am eture,